FAQs
What is Al Karmel App?
PWith technology booming up at such a rapid pace, you can now make the most out of your life's memories with Karmel which allows you to print and create your own photo albums.
Upload your pictures all from your phone and within few steps.

Preview your products, modify and update detail before you finalize your order.

Ship it as a gift or receive it anytime and anywhere in UAE.
How do I order?
All What you have to do it to browse our varaity of offerings, select what you want, then complete the ordering process:
Make sure you enable photo access to your phone.
Select the photos you wish to print.
Crop, Edit as You wish by clicking on each photo
Complete the ordering process by adding your delivery address then click on Next.
Once you are sure about your order, proceed with the final step which is the payment step.
We have a partnership with telr.com which is one of the leading secured payment gateways in Middle East to ease your Online Payments. We dont save any information in our database.
How can I track my order?
In Karmel application, Go to more at bottom of the screen (Menu) then click on my orders.
If you wish to receive notifications on the status of your order please activate the notification button from your phone settings.
What is Your Return Policy?
We only return products that are not according to the selected criteria by customers and items that are damaged by us or during delivery.
What locations do you deliver to?
Currently, we only deliver to any location inside UAE only at the price of AED 30.
What are your payment methods?
Currently, Online payments are accepted only. Our payment details may be transferred to and stored with our affiliated companies (Currently Telr.com) in order to, among other things, process your payment details and provide support services to you.
● 'All credit/debit cards' details and personally identifiable information will NOT be stored, sold, shared, rented or leased to any third parties''.
● '' Al Karmel Studio will not pass any debit/credit card details to third parties''.
● 'Al Karmel Studio takes appropriate steps to ensure data privacy and security including through various hardware and software methodologies. However, (www.alkarmelstudio.ae ) cannot guarantee the security of any information that is disclosed online''.
Do you have any cancellation policy?
Cancellation is accepted if our team did not process the order yet, you may contact us on the below details to discuss your case.
+971 (02) 4455334
Will you correct my photo color before printing?
We do not correct your photo colors . However, you can use the auto color enhancement tool on your phone to correct colors before uploading them for printing.
What is Canvas?
An image printed on canvas material & wrapped over a wooden frame.
Is canvas print ready to hang?
Yes ! You will receive your canvas print ready for hanging.
How long will it take to receive my order?
Delivery will take 2 -5 business days after the order receipt. Please note that orders placed on weekends will be processed on the next business day.
Will my pictures look the same color in print ?
Normally, photos on screens look brighter than they are in printing due to the screen brightness. You can bring your screen brightness down to help you see how approximately your photo will appear in print.
Can I enlarge a photo taken with mobile phone?
It depends on the photo resolution, in other words the more pixels it contains, the bigger the print can be without sacrificing your photo quality! A lot of new smartphones models can produce high resolution photos which can be printed at 50+ CM ( 20+ inches) .
Remember , some photo editing apps can lower the resolution of your photos so we recommend to avoid using them in case of printing.
What resolution should my photo be to make photo enlargement or canvas?
It depends on man factors..In general, a higher resolution photo can be printed to larger sizes without any loss of quality than a low resolution photo. However, Canvas photos can be printed with lower resolution than normal photos and will still look great due to its material texture.
If you need any assistance regarding photos enlargement and canvas please feel free to contact us at support@alkarmelstudio.ae and our team would be happy to help!
What is panoramic photo printing?
It allows you to print photos that were taken in a panoramic mode.
Can I add a text on my photo?
Yes! After you select the photo go to "click on image to update" from the menu chose edit and then press on letter "T" , include the text , color of text, and text position .
How can I create my own Photo Book ?
After creating an account, Go to the main menu go to photo book, choose the size and number of pages of the photo album you want to create, select photos and press done .
Next , click on the image on the album cover and chose from the menu what you want to do with it ( our system will automatically place one of your selected photos on the cover but you can chose to replace it if you want). There is an option where you can add text ( Title) and change the color of the photo book cover . After you are done with the album cover press next.
Now, you can press on photos to update them: edit ,add filter , replace ( this option will take you to the selected photos only where you will be able to rearrange the photos /pages in the desired order) As for ( replace with new image option) this will take you back to the photo gallery in case you decided to replace the selected photos with new ones) after you are done with your creation press preview and check your work by turn over the photo book pages one by one! If you are satisfied proceed to add to card and then check out.
Step 1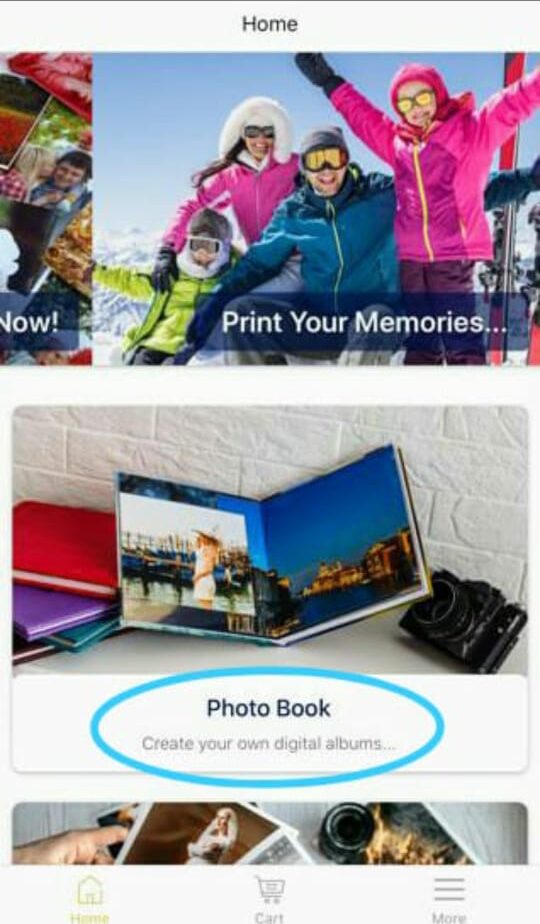 Step 2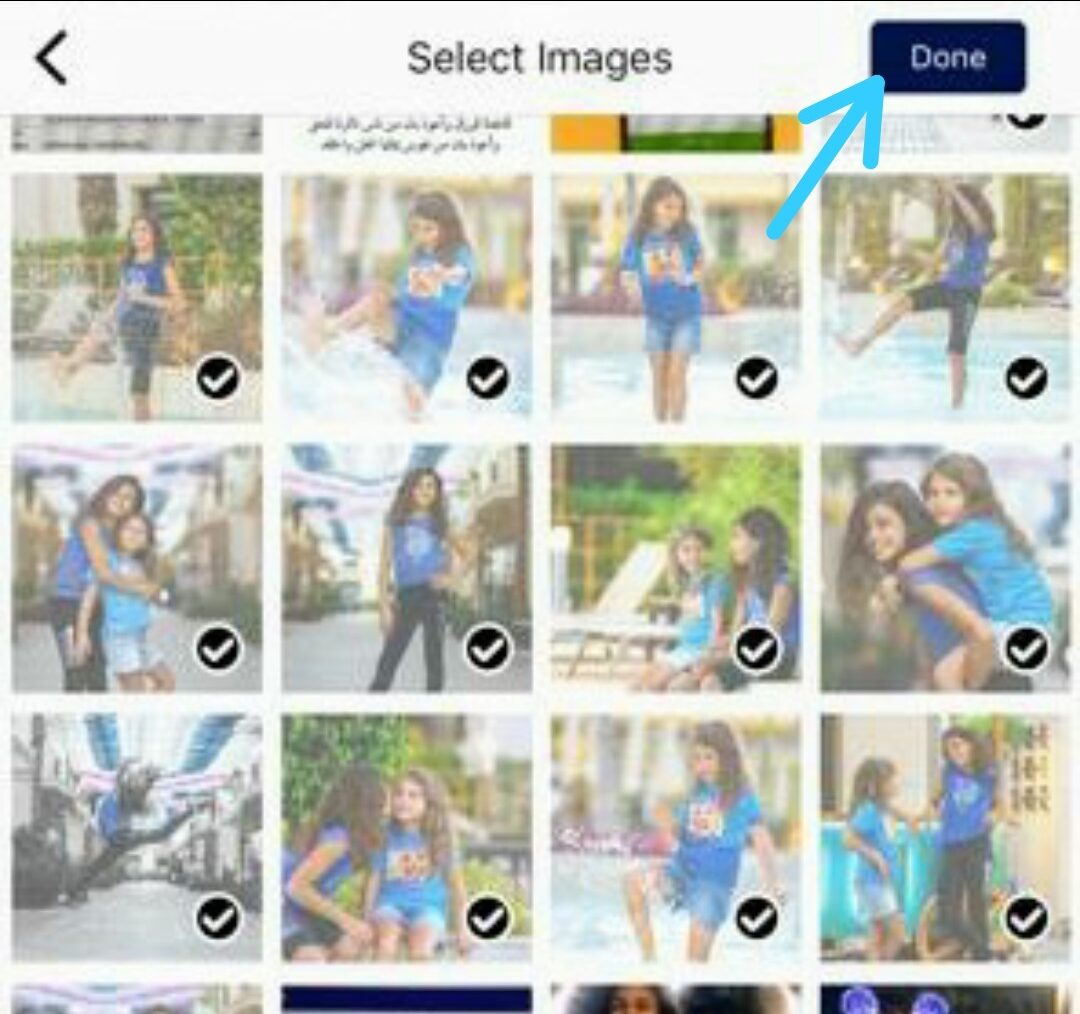 Step 3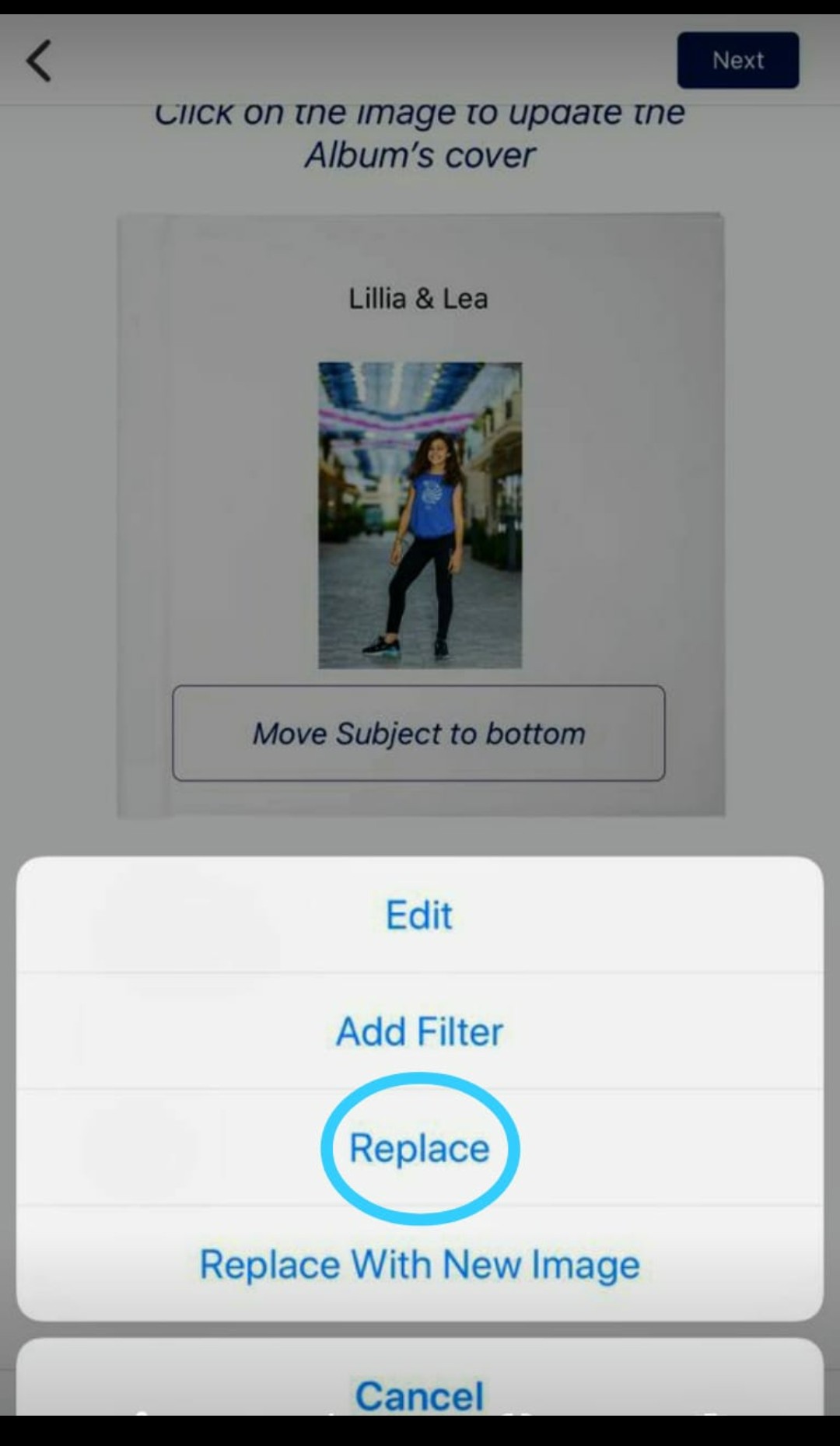 Step 4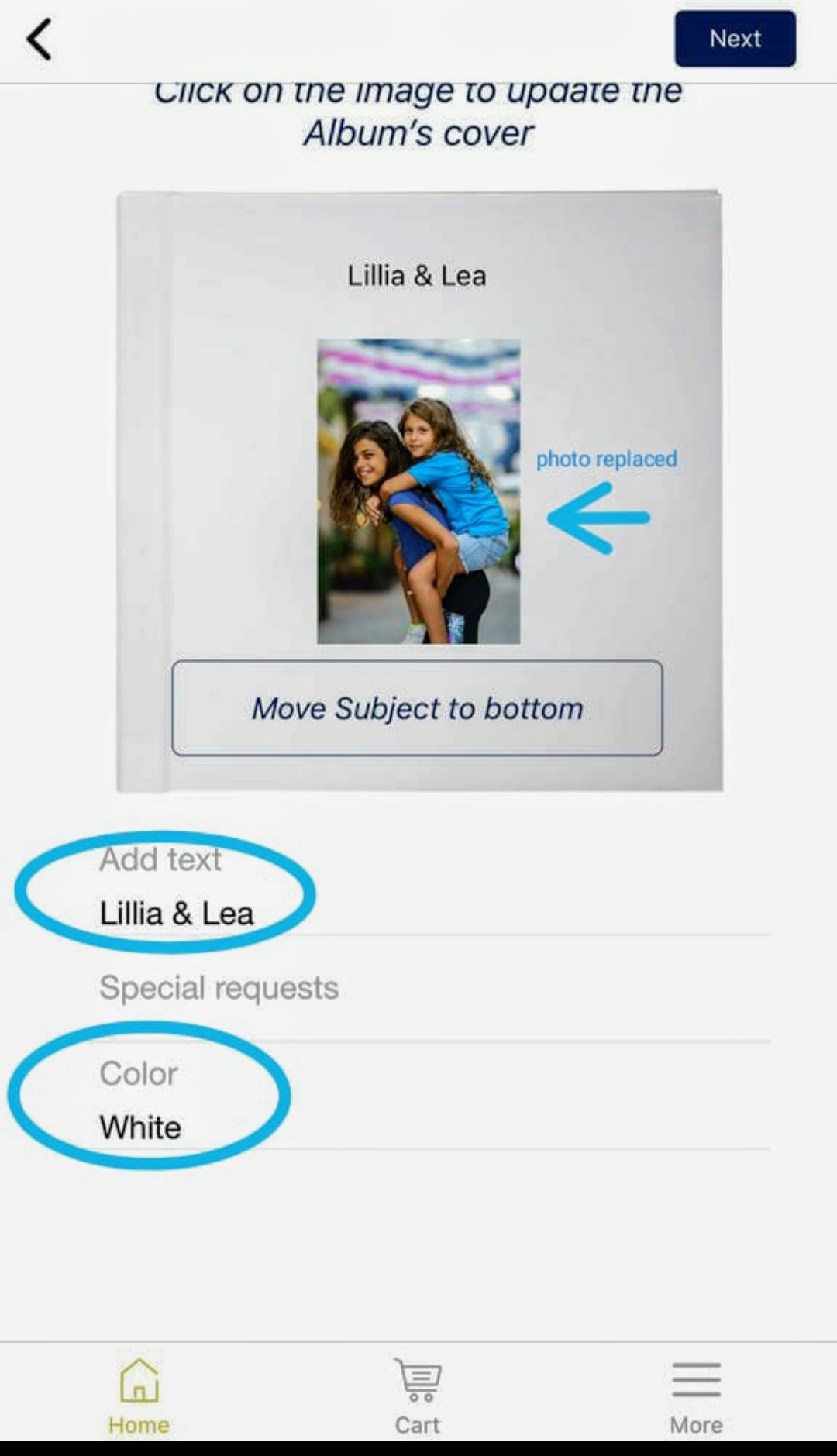 Step 5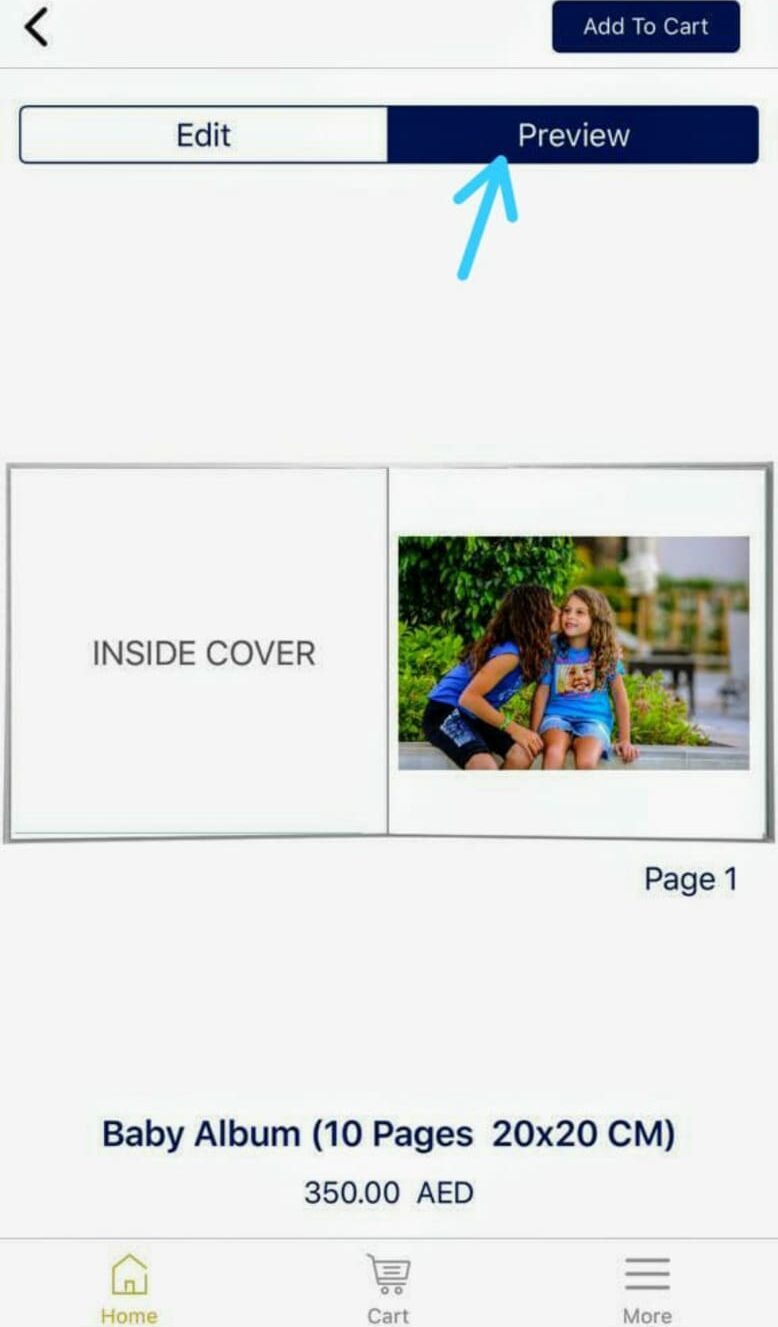 Step 6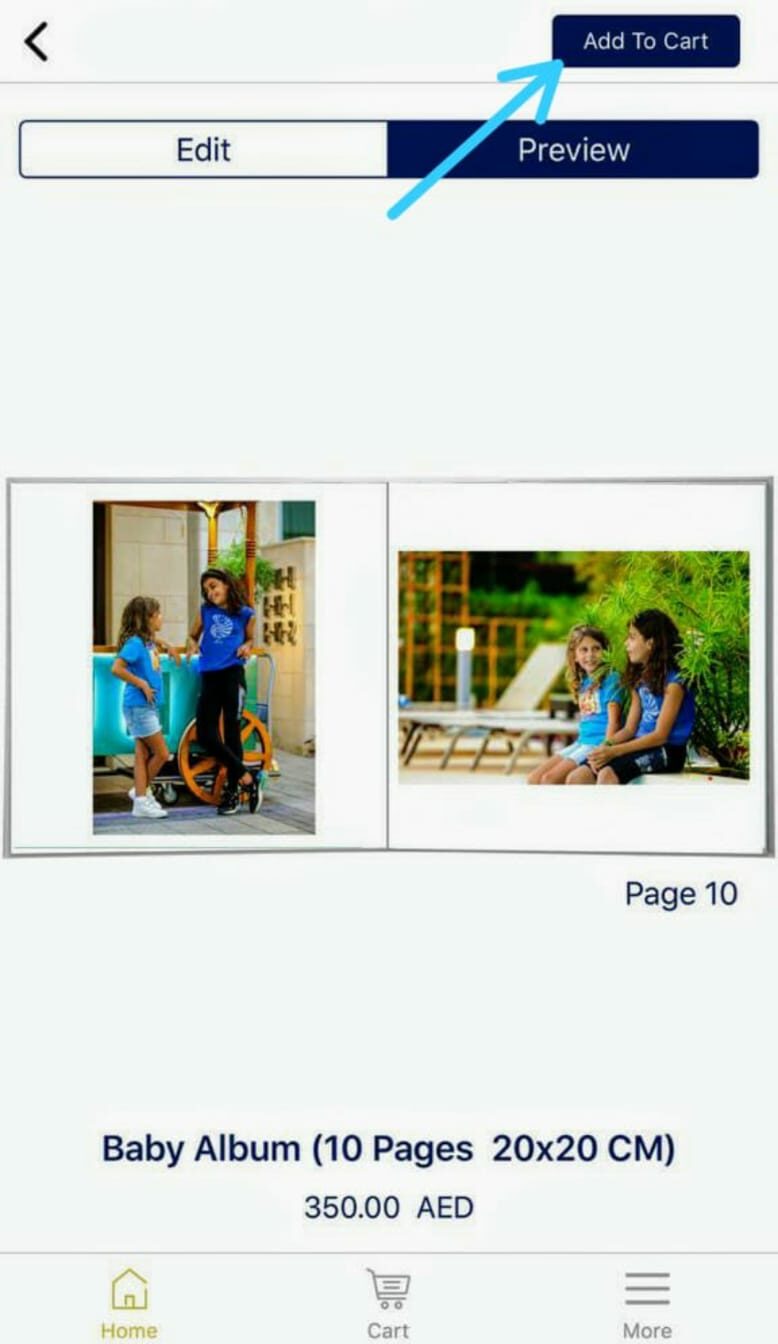 Step 7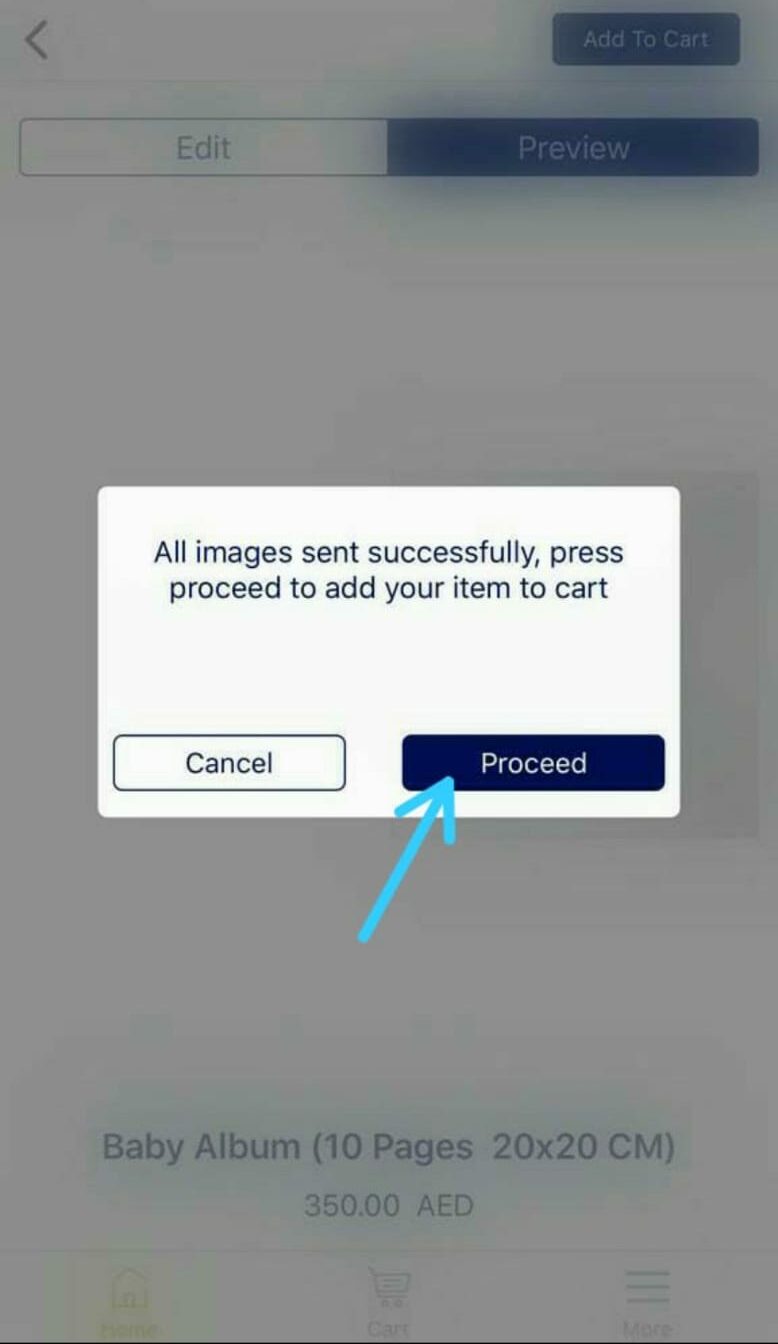 Step 8